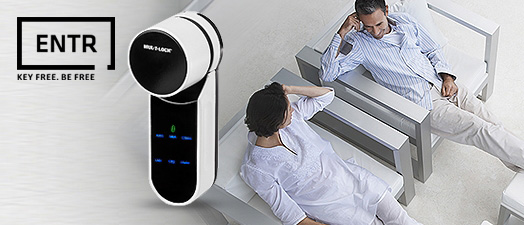 Smart Lock Solution
Transform your door into a smart one.
With ENTR, keys are just one way to open your door. Get the smart lock solution that allows you to control your door's lock right from your smartphone, tablet and other access devices.
Get Security,Convenience and Smart Control.
Combining Mul-T-Lock High Security with today's advanced technology, ENTR gives you secure, convenient control over the access to your home. It also allows you to unlock your door remotely, program scheduled access authorizations and much more.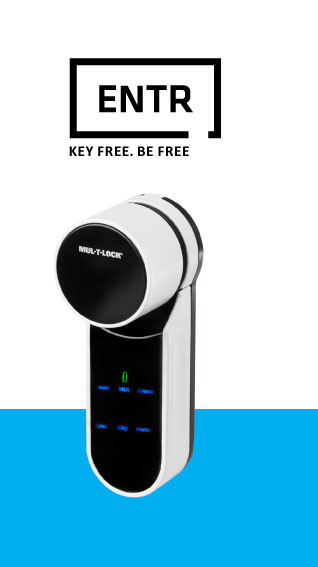 Access Control 24/7 From Your Smartphone
With ENTR's App you'll be able to lock and unlock your doors remotely, right from your smartphone, tablet or any other Bluetooth-enabled device, giving you 24/7 control and management capabilities such as:
Create, duplicate and use virtual keys to open your door right from your smartphone, table or Bluetooth-enabled device
Get system indications– battery level, failures
Know who and when someone enters your home
Self-management of virtual keys and authorization schedules
Technical support interface with the Smartphone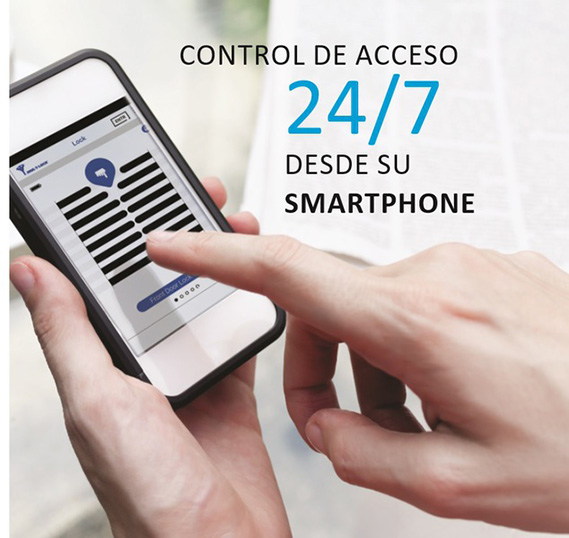 ENTR Solution Highlights:
Ideal for any door type or size
Automatic locking – shut the door and it will automatically lock
Secure, encrypted wireless communication between system elements
Wire-free and wireless – ENTR is a battery-operated system
High Security Access Options
ENTR provides you with a variety of devices that give you access control. Select those that best suit your needs and provide you with the most convenience.
ENTR Touchpad Wall Reader
Predefine up to 20 personal codes, program them into the touchpad and securely unlock the door. And it's so easy to install and program.
ENTR Fingerprint Wall Reader
The fingerprint gives you more control and functionality, allowing you to use either an authorized fingerprint or code (up to 20) to unlock your doors. It also has management capabilities so you can schedule authorizations.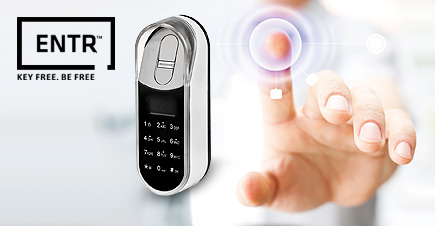 ENTR Remote Control
Battery-operated remote control unlocks the door from a distance, both from the indoors and outdoors.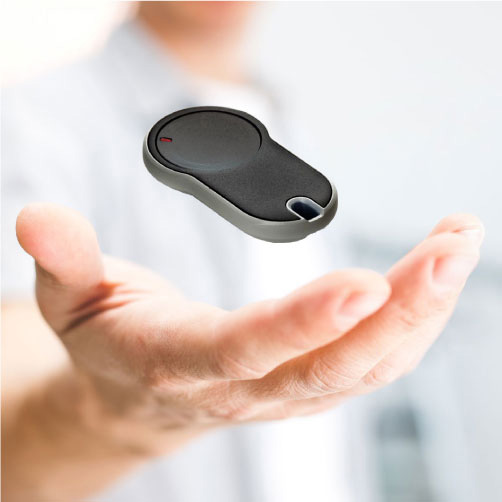 Easy To Use, Easy To Charge
ENTR Chargers
ENTR's rechargeable batteries are ecofriendly and very convenient. With two charging options – Wired Charger and Hanging Charger – you can simply and conveniently keep you ENTR fully operational.