V.T.C.ENTERPRISE CO.,LTD.
V.T.C. Enterprise Co.,Ltd. opened its import-export business in 1989 with focus on vehicle-protection locks, a pioneer of its kind in the Thai market, with agents distributed all over the country. After its success in the vehicle-protection market, VTC expanded its business on security in 1995-this time penetrating the already crowded door locks market - by combining its high security locks with its elegant and decorative door handle sets.
V.T.C. is empowered by its comprehensive range of products and services-that covers smart home IOT, access control system, hotel management system, mechanical and electrical digital door locks for numerous entrance and home automation applications to suit any customer's needs. V.T.C. has a reputable experience in the home automation, smart home IOT, and security industry-introducing only the best quality products like Samsung smart home and digital door lock, TuchON IOT, Israel's MUL-T-LOCK to its valued customers.
Brand Name Introduction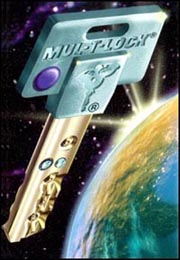 MUL-T-LOCK In 1973, two young men from Israel set out to realize a dream and established what was to become one of the world's leading manufacturers of high security products - Mul-t-lock.
Mul-t-lock manufactures and markets high security products based on original R&D designs and unique application techniques as Master Key System and 3 in 1 systems.
Mul-t-lock , Israel is a public company and maintains a network of subsidiaries and distributors the world over. In 1989, Mul-t-lock car transmission locks were first introduced into the Thai market thru V.T.C. Enterprise Co.,Ltd., the sole distributor of Mul-t-lock products in Thailand.
In a short span of time, the name Mul-t-lock has become a byword when one talks of high security products in Thailand. Then in 1993, V.T.C. Enterprise Co.,Ltd. started to distribute and market Mul-t-lock high security cylinders and door locks.