Master Keying
The Power of Being Your Own Master
The unique Master Key System is based on customer's request for the authorized access control up to 7 levels to suit any purpose.
Integrate all keys into one master key to get rid of your overloaded key ring and save time in case of emergency
The one key for all system offers the flexibility of sophisticated key access for a variety of locking applications like door locks, padlocks, vehicle locks, safes, drawer locks, etc. suitable for houses, offices, warehouses, factories, apartments, condominiums, and hotels.
Computer software to design and manage your Master Key Systems to avoid human errors and enhance security
Complexity, Flexibility, Convenience, and most of all; Security
V.T.C. offers ultimate security solution that
NO ONE ELSE CAN OFFER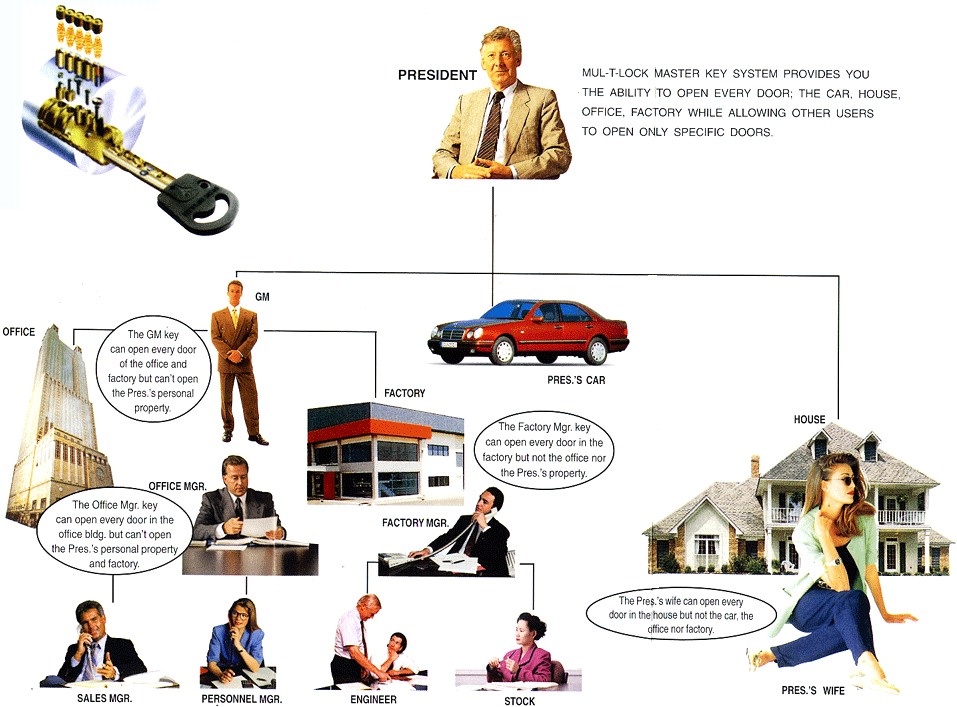 The variety of MUL-T-LOCK ? products for use at home, office, cars etc. may be Master keyed.
"ONE KEY - ENDLESS POSSIBILITIES"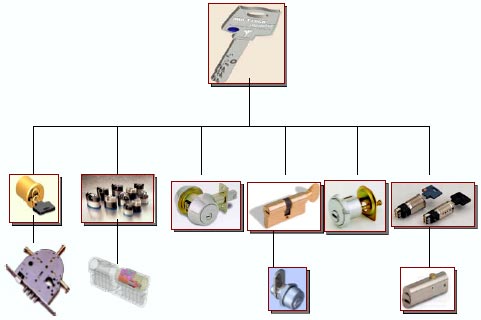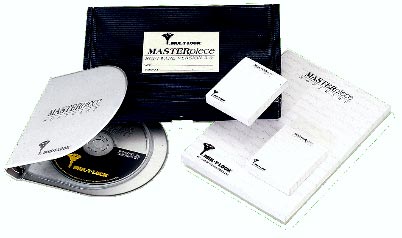 Computer Software for Security Enhancement